PROTEINE V4.2 beta test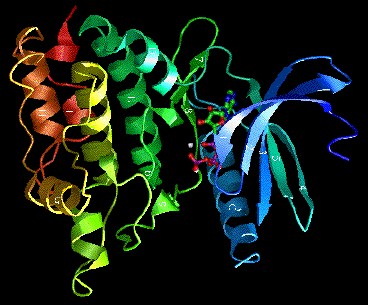 * Based on MorphXT 7.3 *
modded by COoLZERo
Fix: nick default.
Fix: funnynick
Fix: Double click on client detail.
Added: emulate.
Added: automatic drop.
Added feed RSS of the p2pforum.
Added comand "Shoutdown eMule and PC" in Shoulder.
Added option "Delete file from disk" from download windows.
Increase buffer until 10Mb.
Changed: miniemule.
Upgrade leechermod list.
Change: invisible mode.
Show number of max slot in upload in the "Upload" word.
Invert Log whit ServerLog.
Upgrade: optimizer.
Removed completely the proxy code.
---4.1----
Upload management dynamique[himura]
Drop NNS/FQ/HQ adjustable
Emulate other lphant/edonkey/shareaza [wizard]
Fakerank to FQ
---4.2----
upload only complet files [CZ]
optimization fakerank
optimization cpu usage (-50% cpu usage)
and more....
eMule Proteine 3.03 beta
--Feature from Neo mule 3.00--
- SLS Update fix
- Reask On Ip Change Update
- Argos Anti Leecher system
- Argos - Flood detection
- mussic preview
- icons update
- min fragmet size for not BC
- new reask on ip change OP_CHANGE_CLIENT_ID
- check internet connection, stop ul/dl
- Custom warning message
- kad aux port
- customize udp server reask : on/of, time
- extended udp catch
- friends met backup
- Source Limit 1 udp/kad/ed2k/xs/sls
- Source Limit 2 (global/cat)
- merge Neo- with 043b-code
- adapted zzDownloadmanager and other adjustments...
- updated IpCountries & GoIP.dat
- added win2000 transparency (MoNKi)
- added Friend State Columne
- Complete Source Value in SearchList
- added ability to 'Add Friend Links' in FriendList
- MiniMule flicker-Free
- import WiZaRds PeaceMod-TreeOptionCTRL
- some gui-fixes
- Shared Cat's
- MergeKnown
- WebService script
- ...
Changelog
upload kick 2.3
uploadmanagement
Fakerank variable indetectable
No share complete files
Void ip in chat windows
community boost
No ratio
Downloads:
eMule 0.46 proteine 4.2.rar
(4.27 MB)
Download proteine mod v4.2beta
older Versions:
emule proteine 4 .rar
(4.27 MB)
eMule Proteine 3.03 beta.rar
(2.5 MB)
eMule proteine 3 final.rar
(1.64 MB)
eMule Proteine III.rar
(2.4 MB)
eMule Codeine

Download:
eMule Zero Division Codeine.rar
(1.62 MB)
eMule Codeine 0.2 vB.rar
(1.62 MB)
More eMule Mods based on 0.40 to 0.47b eMule can be found
here