BitSpirit is a free, high-speed stability, powerful. This Edition does not contain any advertisements as in the original BitSpirit download software. BitSpirit completed in the old version of the leap, the new version also done a lot of the details of refinements and adjustments, performance enhancement and procedures to standardize and mature.
TOP MOD
BitSpirit V3.3.1.232 perfect optimized version, Mod is codded by psgl
1. Perfect completely remove the original version of the installation setup version from this software bundled all advertising
2. The latest version of the IP database(2007.9.10)
3. Perfect software built in advertisements completely removed
4. Use personalized mini-bar icon Download
5. Optimization Wizard selection bit to set
6. Optimization perfect left garbage site advertising text links
7. Abolition of the seed market keyword search filters limit (for I do not have to speak)
Torrent Market (look up similar torrents are collecting user stats probably for adversing companies and others)
8. Removal of redundant documents retaining only the English language
9. Close chat function, lower occupancy resources
Program is ENGLISH!
Original Text
here
Authors Blog: http://bbs.2dai.com/space-username-psgl.html
BBS: http://bbs.366tian.net/thread-743753-1-1.html
Shared Folder: http://iask.sina.com.cn/toplist/ishare_list.php?uid=1299725933


Download:
BitSpirit V3.3.1.232 Perfect optimized version.rar
(4.19 MB) -
Mirror
-
Mirror
-
Mirror
MD5: 0d58a218ff28afdb48f6d9330be370ae BitSpirit.exe


other Language Files please put in subfolder / lang from original Version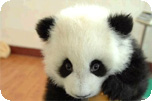 P.S. browsing this forum, can find sometimes some specials